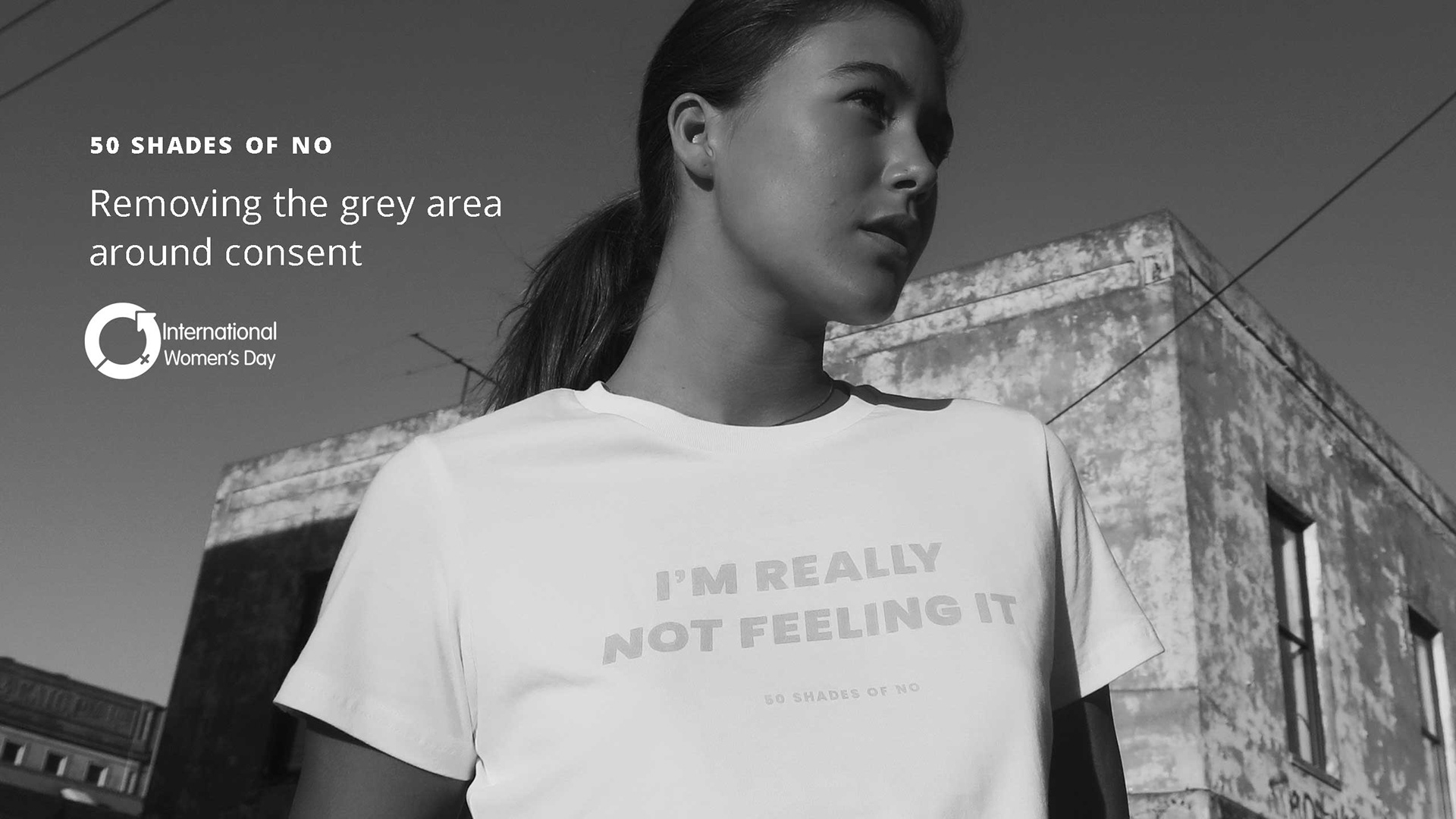 'No' is not the only way to say No
We asked women around the world to share the ways they tried to say 'no' that were overlooked or ignored by the other party. 50 real women gave us 50 real signs they used to try to stop a sexual encounter. By sharing these statements, we want to help the world become aware of all the different ways to say 'slow down' or 'stop'. Because every Shade of No deserves to be recognised and respected.
On International Women's Day 2018 we asked 50 influencers to wear one of our 50 t-shirts to spread our message and start a conversation. The social media campaign coincided with our 50 Shades of No film.