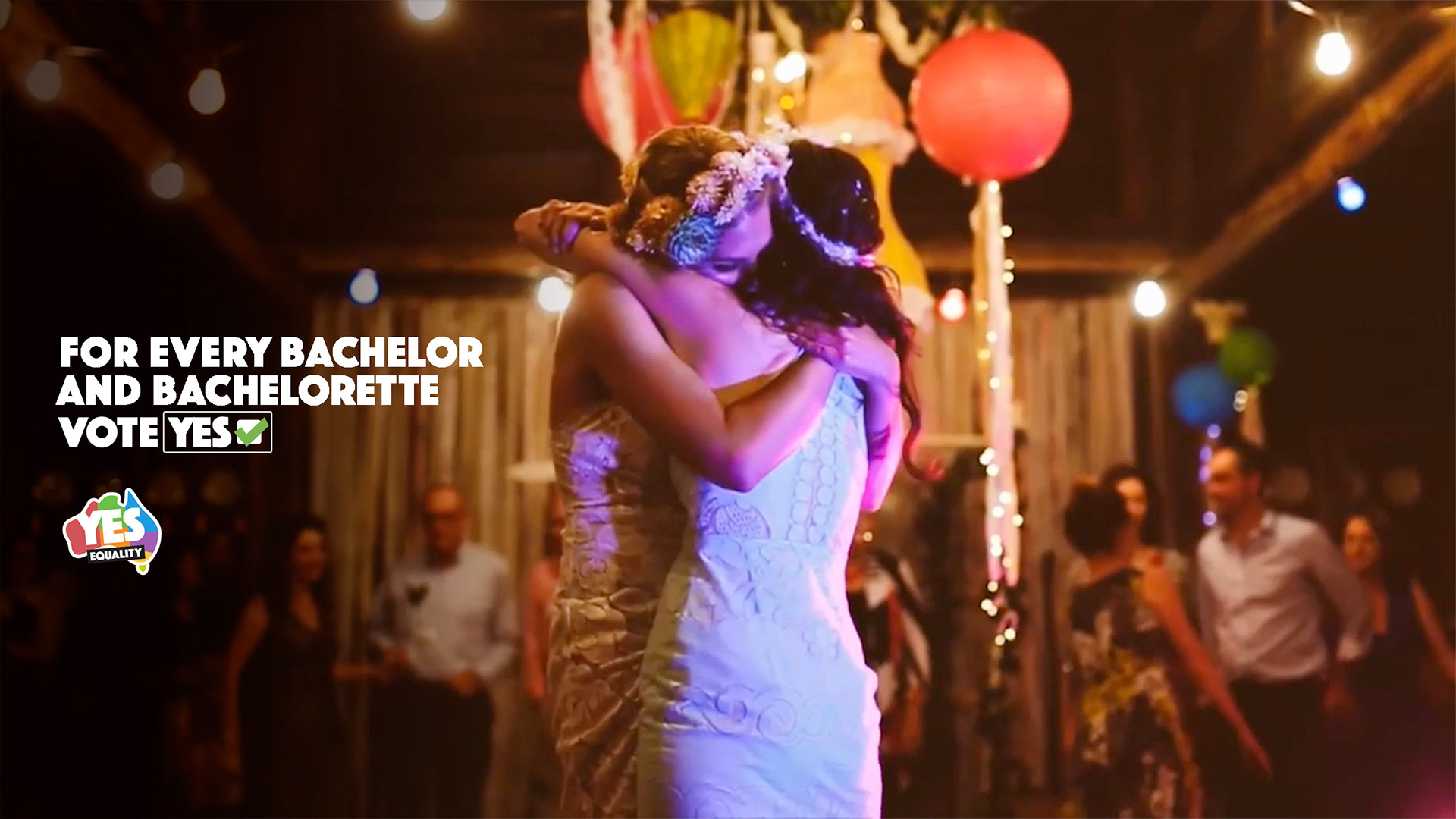 Hijacking Australia's biggest celebration of heterosexual marriage
On September 14, Australians would vote on whether to legalise same-sex marriage through a postal vote. As the date approached the debate became increasingly negative and divisive. We partnered with Australian Marriage Equality to inspire the nation to vote YES.
Using real wedding footage of Australian same-sex couples married overseas, we created an empathic 60" film that all people could relate to, even those who may not know any openly gay, lesbian or bisexual couples.

Then, we leveraged a perfect moment in time to target disconnected, undecided voters - the arrival of the postal ballots in the mail on September 14 and the airing of the finale of the popular reality TV show, The Bachelor, on that same night. With a strategically placed ad, we juxtaposed the concept of The Bachelor making his decision of who he was going to marry, with same-sex couples who were denied that right.
From the confirmation in the Australian High Court that the postal vote would take place, to the on-air date, we had 12 days. In this time we crowd-sourced the footage, edited the commercial, found a sponsor to donate the air time and secured the rights to the music and talent (the dozens of brides, grooms and guests that appeared in the footage). With zero budget, we connected with corporations, musicians and production companies that were supportive of the cause and willing to donate their services.

Social media momentum after the film aired had a huge impact: high profile celebrities, advocates, and activists at home and abroad joined the conversation and reposted our film. The public also initiated a fundraising campaign, raising $106,002 to re-air on national TV.