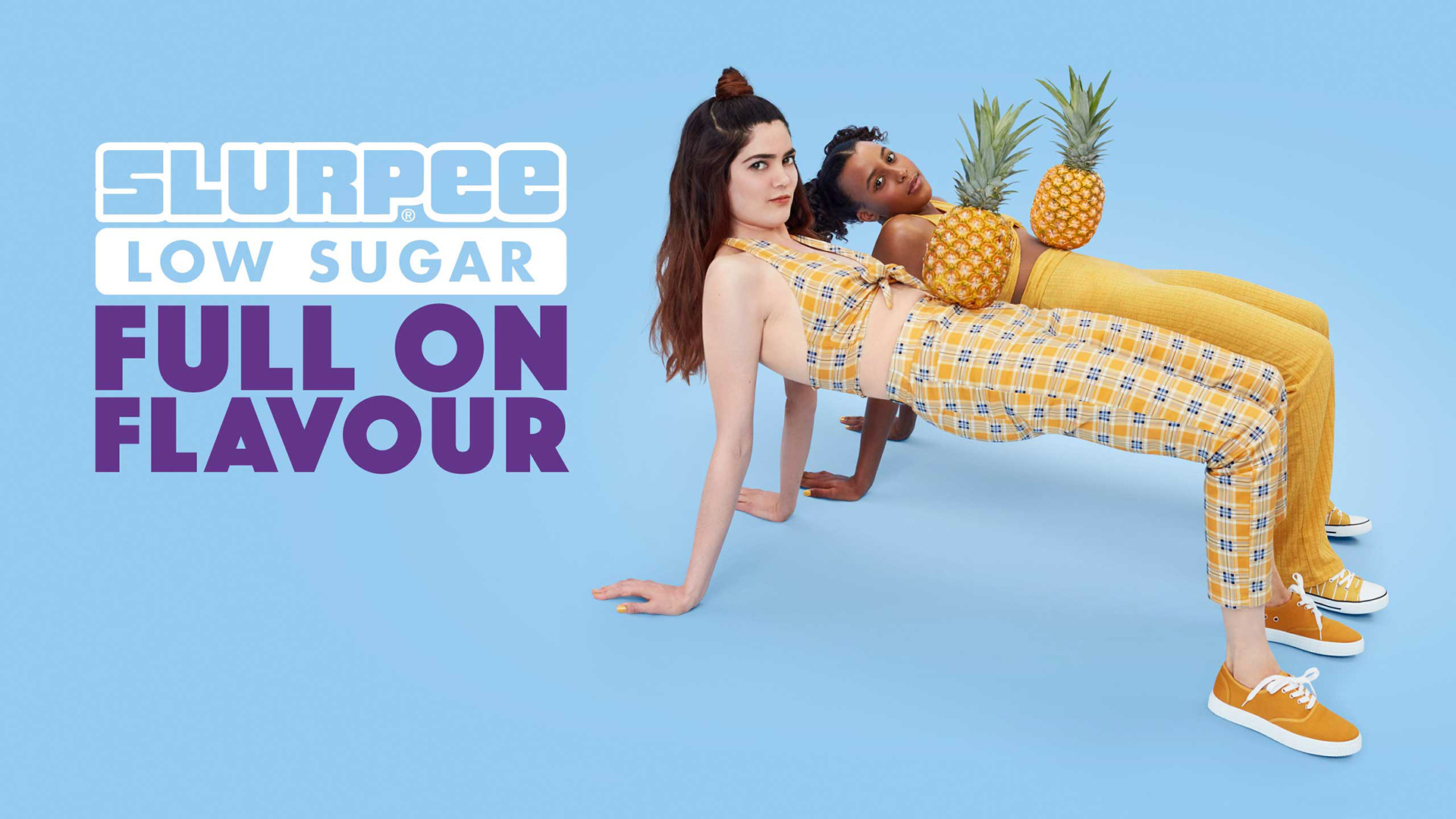 Slurpee Low Sugar, Full On Flavour
Slurpee's new low sugar product is 'Less than 1% sugar' but that doesn't mean it's low on flavour. With new fruity flavours that pack a punch, we want to celebrate Slurpee Low Sugar's no-compromise-Full-On-Flavour.
To bring our campaign to life we captured our talent exuding quirky and fun vibes paired with fruity flavour cues with the aim to establish a more visually engaging, irreverent and ownable brand tone.