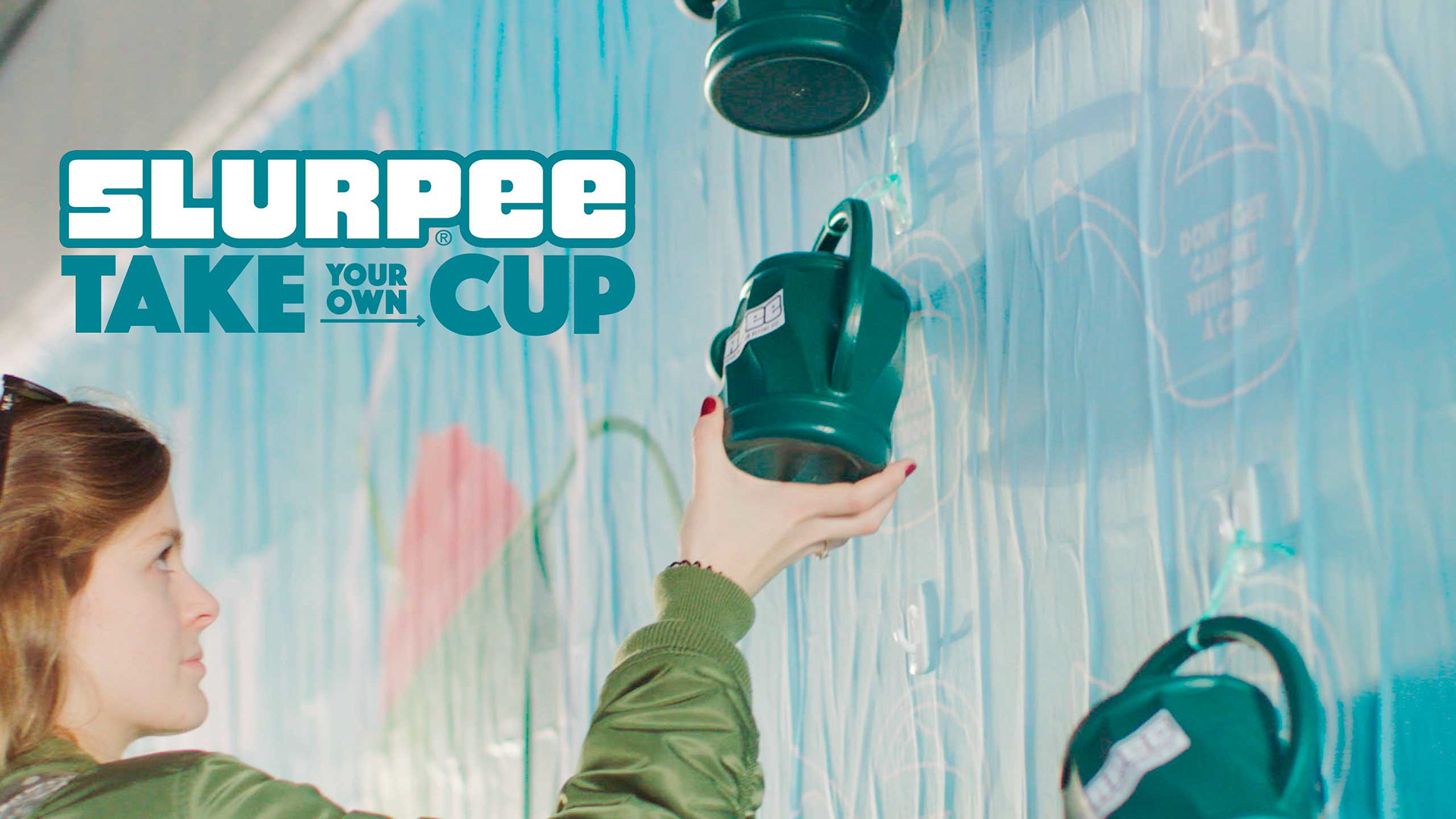 No Slurper got caught without a cup on BYO Cup Day
Originating in Australia in 2011, Slurpee BYO Cup Day has become a global phenomenon. It's the one day of the year when Slurpee fans have free reign to bring any vessel they want into any into 7-Eleven store and fill it up with Slurpee – for the bargain price of $1.
A variety of Slurpee-branded vessels were hung on street posters promoting BYO Cup Day. People were invited to Slurp a Fistful from a rubber glove, Slurp all Bloomin' Day from a watering can, Slurp Ironically from a hot water bottle and Slurp a Bucketload from, you guessed it, a bucket. Posters were situated in the vicinity of several 7-Elevens and were continually replenished throughout the day as the cups disappeared.